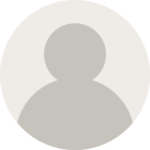 Dimitrios Theocharis / 5 Jan 2023
Very good suits at competitive prices
Mr Guild offers very good quality suits at very competitive prices. Such suits cannot be found elsewhere in the UK and at such prices. HIGHLY recommended brand for all types of suits (two piece/three piece, evening suits, special occasions, mixed, and double breasted - let alone the wide lapels!!!). Variety of styles, colours, and a collection which is frequently renewed. I feel so glad I found Mr Guild's suits on the internet, and since then I have become a regular customer of them!
Date of experience: 05 January 2023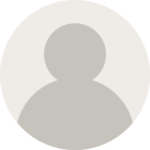 Andy / 15 Jan 2023
Great support from Ashleigh when…
Great support from Ashleigh when querying about my suit size and other questions I had regarding the product itself. Fantastic customer service and love the quality of my new suit. I will definitely be returning.
Date of experience: 09 January 2023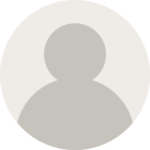 Jason N / 4 Jan 2023
Awesome Suits, Spot on Quality!
Ordered from Mr Guild twice now and could not be happier, quality is superb.Jacket fit is perfect on both single and double breasted suits.
Customer service is on point, I ordered a suit which unfortunately was out of stock however, G contacted me via WhatsApp to explain and offered another suit of my choice and was delivered next day.
Will definitely be purchasing again and again.
Date of experience: 03 December 2022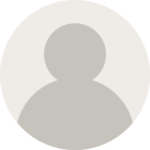 SW / 5 Jan 2023
Stylish suits for amazing value!
Bought my first suit when I stumbled on Mr Guild by accident while shopping for a special occasion, gave it a try and glad I did. I'm about 7 suits in now, love their stylish designs and variety for different occasions, fits great, almost as well as bespoke ones that cost many times more. Keep coming back to check out their new designs!
Great service as well, the one time I did have a problem they more than made up for it.
Date of experience: 03 August 2022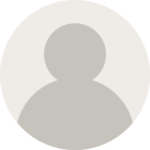 Louis L / 5 Jan 2023
I got my 1st suit not long ago for a…
I got my 1st suit not long ago for a new job interview. I hadn't felt so smart in my life until I wore it. The fit is perfect & the management interviewing me even commentated on how smart I was. I will be coming to MrGuild in the future as their suits are not only fairly priced, the quality you're trying is flawless.
Date of experience: 30 November 2022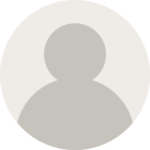 Awais Hussain / 4 Jan 2023
Great Customer Service
Bespoke customer service and beautifully made suits usually hard to find without the hassle
I was looking for a unique suit for a friend's wedding and I was super excited when I came across Mr Guild as it matched exactly what I had in mind when going for the "different but classy" look. I have to say they've been so helpful in answering my questions too when discussing sizes and colours etc. they also helped me in selecting the perfect look that I wanted. No one would believe the bespoke level of service you get with the reasonable prices. What I love is they have something for everyone and for every occasion and it's without doubt my go-to place for all things smartwear now. You will get also get ALOT of compliments trust me!
Date of experience: 02 January 2023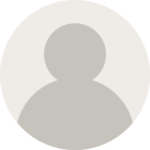 Max Carruthers / 26 Oct 2022
First time buyer
First time buyer! VERY HAPPY!
I'll happily admit that I was reluctant in buying a suit online without seeing it, feeling the measurements and fit but I was very wrong. 
I bought the Curzon Street suit for a wedding just gone and I was in LOVEEE, the fit and the material that they choose for their suits are of very good quality. 
They provide a whole host of beautiful suits for celebrities so check out their reviews via their website.
Will definitely be looking to buy more suits from them in the near future.
Date of experience: 23 October 2022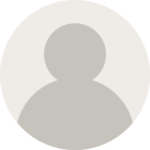 Maywand Amin / 5 Apr 2022
Perfect suits, seemless experience!
Seamless experience not only only once but on every occasion I've put an order through or made an enquiry. Special mention to Ashley. Timely responses and willing to help guide you without pushing you unlike other sales people is why I'm always willing to come back. Oh, and the quality of the suits are unmatched which probably explains why my wardrobe now looks like a mrguild showroom!. I only just ordered my best mens fits and will coming back for some more work suits post wedding. 
One thing to note also, delivery times are rapid - that's a bonus!
Date of experience: 05 April 2022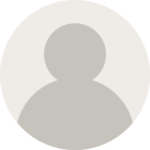 Alix / 5 Apr 2022
Couldn't recommend enough!
I've never experienced such exceptional customer service! As a customer, making sure I'm receiving the most top quality goods, in the quickest time possible truly does set Mr Guild apart from the rest. Not only that, the calibre and choice in fabrics and patterns really isn't seen anywhere else in the industry. Couldn't recommend enough!
Date of experience: 05 April 2022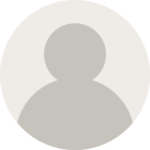 Chris / 9 Aug 2022
Great quality and stylish suits
Over the last two years it's become increasingly harder to find good quality suits with a unique design. The suits from Mr Guild are great quailing and a perfect fit. The trousers arrive unfinished allowing them to be tailored to the exact length. The delivery is always quick and arrives in a good condition. 
The variety of styles available is something I've only ever seen matched with one other brand at 2 or 3 times the price. 
This is now my go to place for suits.
Date of experience: 09 August 2022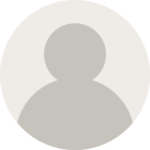 Imun / 8 Aug 2022
Best suits on the market
Mr Guild by far provides the best suits on the market, the variety of colours and designs really are broad, there is so much to choose from. Not only do they look amazing but the quality is unreal and luxury making it worth every penny.
Date of experience: 08 August 2022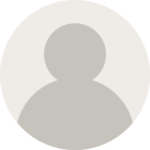 Osman Deen / 8 Aug 2022
Excellent service
I had been searching for my wedding day suit for 4 months but didn't like any until I found Mr Guild website. The suits are very classy looking and are of a great quality! Excellent service which is definitely recommended, thank you.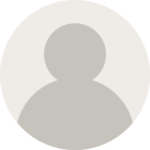 Mark Miller / 12 Aug 2022
Quality
Quality of the suits from Mr Guild surpasses bespoke made to measure suits I have purchased previously. The price point for the quality is exceptional. Had a few queries before purchase and customer service was very good.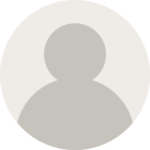 Alex Brown / 12 May 2022
Mr Guild highly enough!!
I purchased a suit for a wedding from Mr Guild with a very tight deadline and they were extremely responsive in communicating with me to get the order delivered ASAP. The suit itself was of a fantastic standard with no issues at all. Can't recommend Mr Guild highly enough!!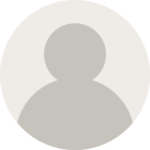 Nobby Tu23 / 12 Jan 2023
great deals on the suits
I've now purchased 3 suits from Mr Guild. I was wary at first being Internet based but have to say the style and fit is fantastic.
Some really nice suits available, the sizing is great, and the pricing I believe is fantastic. If you time it right there are always some great deals on the suits!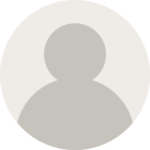 Hannah Dale / 07 Jan 2023
My partner has brought a number of suits from Mr Guild, despite initial concerns that this is an online vendor, the suits he has order have been excellent, arrived on time, a good fit and the one suit returned he returned was managed efficiently and a exchange made. I would recommend Mr Guild to friends, family and all those looking for a suit, what ever the occasion!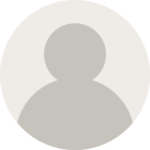 Luke Christmas / 13 Jan 2023
Gee at Mr Guild supplied me with 9 suits for my wedding. The service provided was second to none, he was amazing from start to finish and the suits were the best I've ever worn. His knowledge in what suit works best for which occasion is amazing and all his advice was taken on board and the end result was pure quality. We received so many positive comments on our suits from the wedding which was the icing on the cake. I wouldn't go anywhere else for a suit now. Highly recommended!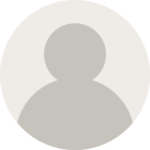 Halle Playforth / 22 Jan 2023
Recently ordered a number of suits for an event that was taking place and I must say I have never seen such amazing quality suits for the price I paid. The suits were Immaculate and fit perfectly. I along with others was hesitant at first as the customer service team explain they only offer exchange only however reassured me that I would not be left with a suit that did not fit or I was unhappy with and thankfully myself and my family adored them all. So I would advise anyone who reads any reviews stating negative remarks about this brand to ignore it. My partner especially looked the part and I can not wait to purchase more. Thank you for a brilliant service. I will be returning and will be spreading the news about your fantastic brand to all.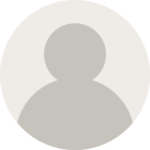 Martin Debrah / 05 Jan 2023
Where do I start... Firstly the owner is a top guy! I had the pleasure of meeting him on a few occasions to sort out suits for my groomsmen for my upcoming wedding. I had 9 groomsmen in total so in order to get the sizes right, he gave me suits of all sizes for my groomsmen to try on. When I selected my style and the suits arrived, they looked top quality! The fabric was perfect, the fit was more or less tailor fitted, but you can choose to get it altered if you want it to fit snug. Trousers come in one length so you will need to get them tailored. A video of my groomsmen in their suits has gone viral with everyone asking me where the suits are from! I have since returned to purchase two more suits for myself! Quality suits at affordable prices! I highly recommend using Mr Guild!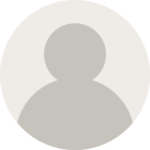 Purchased two suits for a wedding from MrGuild and I can honestly say it was one of the most easiest and stress free suit purchases I've ever done. From helping me with sizing to updating me on tracking to even going the extra mile and making sure all was well once the suits arrived. I would leave them more than 5 stars if possible. Will most definitely be shopping with them again and have also spread the word to friends and family. Great company, thank you so much guys